Course Overview
Interested in a career in Media? Then take the first step by gaining the skills and knowledge required to further your media ambitions. This course is designed for those who wish to pursue a career across a wide variety of media platforms and the business world. It integrates Journalism and the core skills required with a wide variety of media related subjects.
The aim is to provide the wide variety of skills needed to work in creative media and to give students a broad selection of academic and career options upon graduating.One day per week is spent in an industry related setting organised by the student. Journalism students also get the hands on experience of working on valuable and relevant media related events for the college, including coverage of the annual Zombie Fun Run and The Five Lamps Arts Festival. Students also hone their travel writing skills with our annual Christmas trip to Edinburgh. Upon completing this course, you will have developed and learnt a wide range of media skills and knowledge that prepare and progress you to the next step on your chosen career path. With a proven track record, this course comes highly recommended by its former students.
Research skills for Journalism

Writing Skills for Journalism

Technical Skills for Journalism

Media Analysis

Digital Photographic Production
Digital Marketing

Communications

Public Relations

Work Experience
Careers and Opportunities
Upon completing this course students have a wide variety of career options available to them that include positions in media related sectors that include journalism, photography, web authoring, digital marketing, public relations and communication based industries.
Further Study opportunities
Having successfully completed our QQI Level 5 Award in Journalism with Digital Media students have a wide variety of options, available to them. They have progressed to both BA and MA Degree Awards in DCU, NUIM, DIT and IADT, among others. For further options see careersportal.ie
Student Testimonials / Where are they now?
Course Requirements
Course Code
5M2464
Awards
QQI Level 5 Award in Journalism with Digital Media
Duration
One Year | Full-Time

APPLY FOR THIS COURSE NOW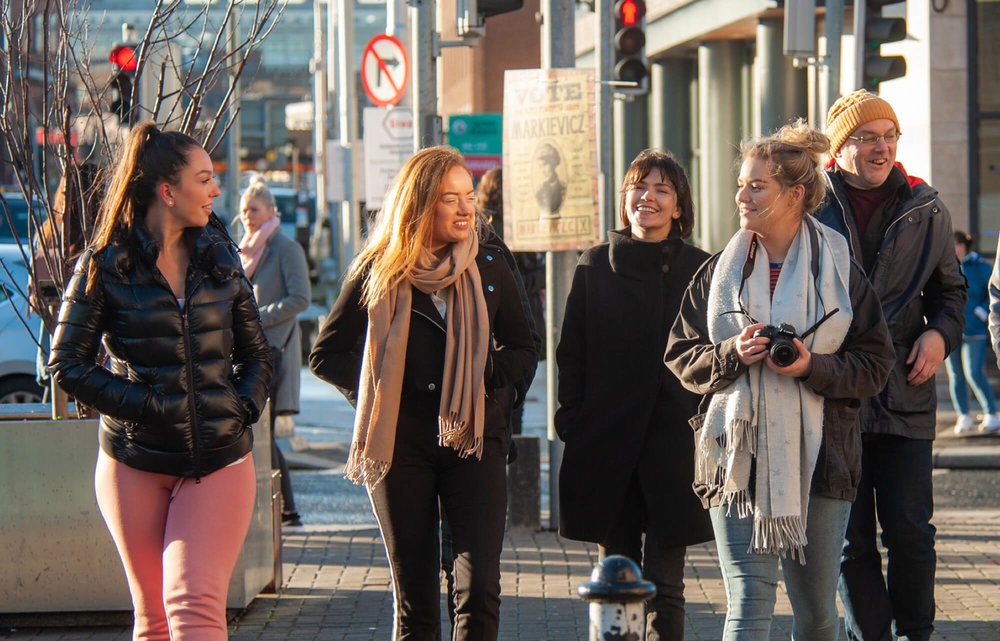 Reasons for Choosing Marino College
+ The College is easy to get to on the Bus, Luas & DART
+ My classmates are good fun & lovely to be around
+ The teachers are very helpful & caring in the sense that they wouldn't move on unless everyone understood the topic
+ The courses are a great gateway to amazing career opportunities
+ The college has a great atmosphere and if you have a problem there's always someone there to help you