Course Overview
Do you want to further develop your experience and knowledge in the childcare sector? Do you want the opportunity to become a room leader/supervisor in a creche?
This Level 6 course will give you the skills to work effectively and confidently within a childcare setting. You will gain a deeper understanding of the early learning environment and develop skills to work well with staff and parents as well as children.
Within the college year, students are required to do two days per week on work placement. This will include block weeks at various times throughout the year. Students will also get to complete two modules online using a process known as blended learning. This will be done over 4 hours per week by arrangement with individual students.
Course Entry Requirements:
Successful completion of QQI Level 5 in childcare or relevant work experience. This will be followed by an interview.
Child Development

Early Childhood Curriculum and Education

Social, Legal and Health Studies

Work Experience (delivered online)
Personal and Professional Development (delivered online)

Early Learning Environment

Early Care and Education Practice

Special Needs Assisting
Careers and Opportunities
Students who successfully achieve their qualification in Early Childhood Care and Education can advance as supervisors/room leaders in Pre-School Centres, Day Nurseries, Creches, Child Care Residential Centres, Hospitals and also as Nannies. There are opportunities also to work as a Special Needs Assistant in a primary school setting.
Further Study Opportunities
Direct access to 2nd year (BA Hons) in the National College of Ireland

Bachelor of Arts in Early Years Care Education (Level 7) in Athlone Institute of Technology

BA Early Childhood- Teaching and Learning (Level 8) in NUI Maynooth
BA Hons in Early Childhood Education (Level 8) in the National College of Ireland

D.I.T Social Care (minimum of 5 distinctions required)
Student Experience
Our past students have furthered their studies and progressed onto 3rd level degrees in Early Childhood Education and some are now in supervisory and managerial roles in Preschool and Afterschool settings.
Student Testimonials / Where are they now?
Course Requirements
Course Code
6M2007
Awards
QQI Level 6 Award in Supervision in Childcare
Duration
One Year | Full-Time

Apply for this Course Now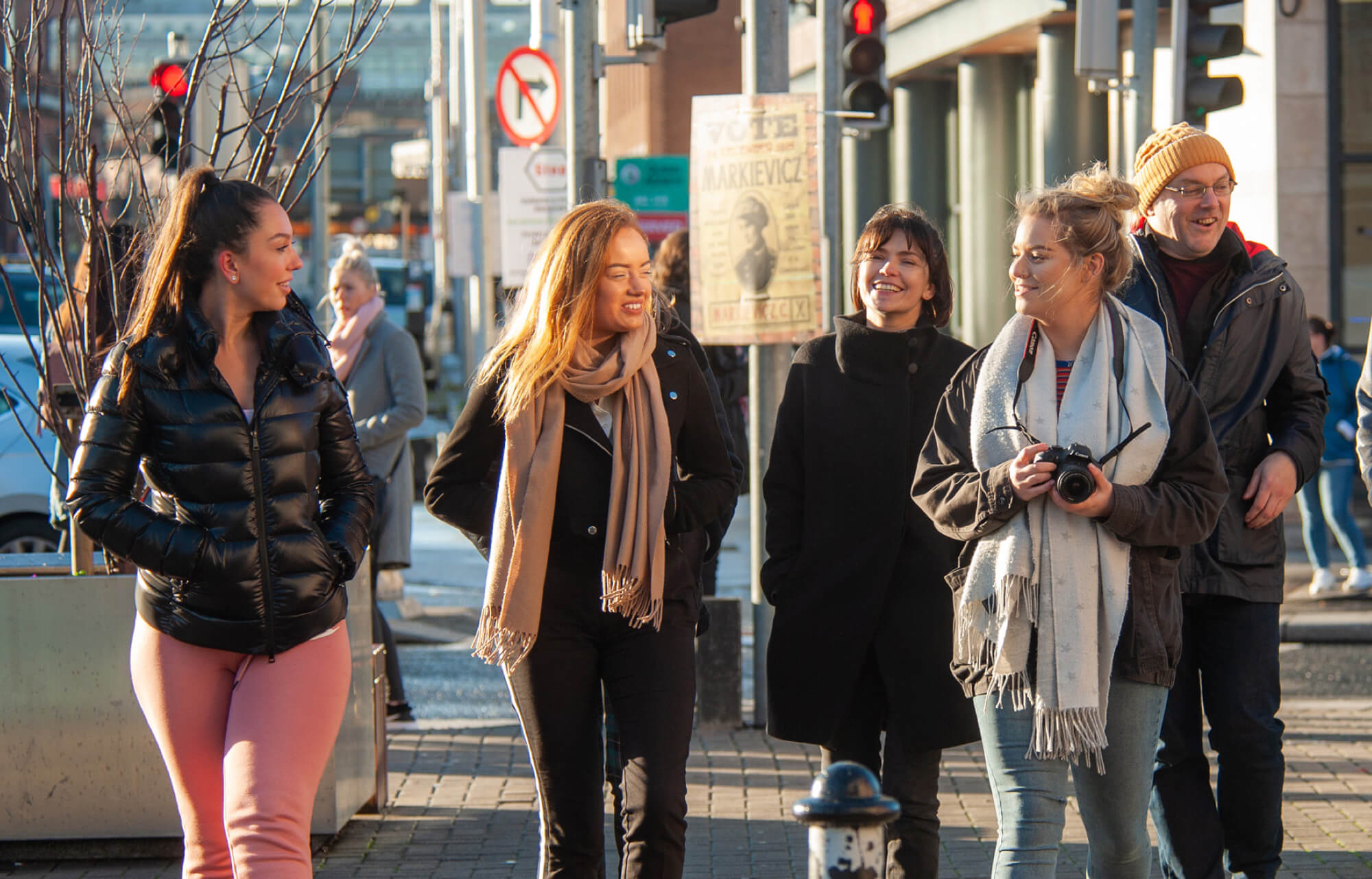 Reasons for Choosing Marino College
+ The College is easy to get to on the Bus, Luas & DART
+ The College is easy to get to on the Bus, Luas & DART
+ My classmates are good fun & lovely to be around
+ The teachers are very helpful & caring in the sense that they wouldn't move on unless everyone understood the topic
+ The courses are a great gateway to amazing career opportunities
+ The college has a great atmosphere and if you have a problem there's always someone there to help you