Course Overview
This is a highly practical, hands-on course in Photography designed to give the learner not only the ability to take and manipulate photographs but also to give them the experience of what it is to be a photographer. There will be many field trips and much practical work. There will be some early morning starts outside normal class times and some evening shoots. There will be at least one foreign trip - normally Edinburgh.
A portion of the year will be spent in the photographic portrait studio and learners will get to understand and operate studio lights and equipment. A number of genres of photography will be explored such as portraiture, landscape, documentary and street photography. As well as the practical, there will be an exploration of the theory and referencing to the work of other photographers.
Photographic Techniques

Digital Photography

Portrait Photography

Documentary Photography

History of Photography & Visual Culture
Image Processing

Media Analysis

Communications

Work Experience
Careers and Opportunities
There are many opportunities for careers in photography both through self-employment and as employees. Learners will be shown the various possibilities and prepared to take the first step on the ladder.
Further Study opportunities
Learners will achieve a QQI Level 5 qualification in Photography that will prepare them for entry to IADT, DIT and a number of UK based courses including an online one. They will also be encouraged to take on the requirements of some organisational qualifications.
Student Testimonials / Where are they now?
Course Requirements
Awards
QQI Level 5 qualification in Photography
Duration
One Year | Full-Time

APPLY FOR THIS COURSE NOW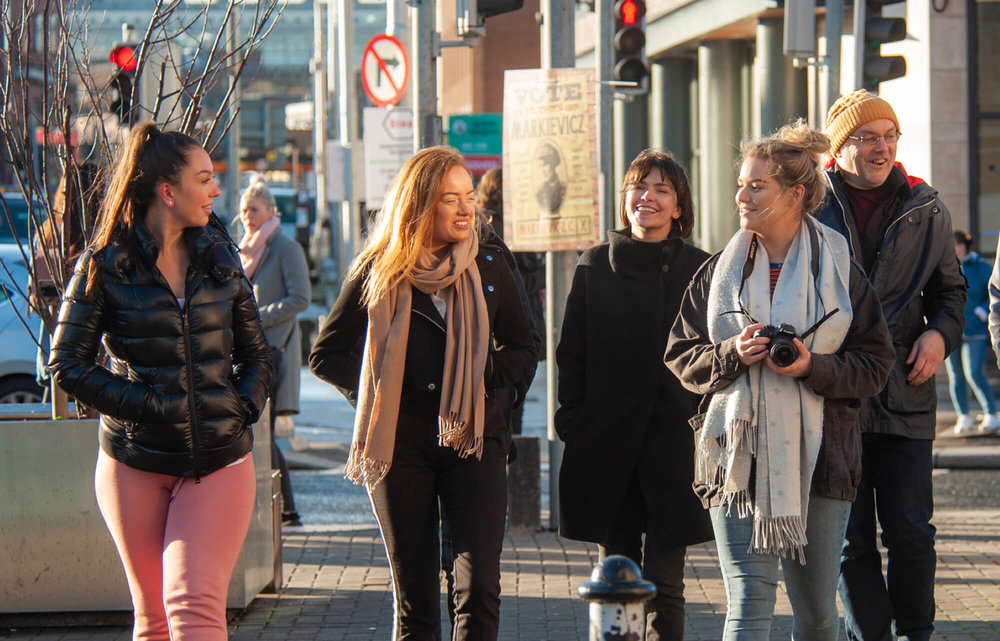 Reasons for Choosing Marino College
+ The College is easy to get to on the Bus, Luas & DART
+ My classmates are good fun & lovely to be around
+ The teachers are very helpful & caring in the sense that they wouldn't move on unless everyone understood the topic
+ The courses are a great gateway to amazing career opportunities
+ The college has a great atmosphere and if you have a problem there's always someone there to help you